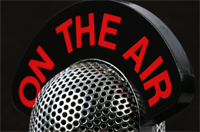 ______________________________________________________________________________________
Koni Scavella Completes Prestigious RSD Designation to Specialize in Bank Owned Homes in San Diego
Koni Scavella, PhD and Realtor in San Diego, has earned the prestigious HREU Certified Real Estate Owned Specialist Designation.This REO training is invaluable in this economy, where foreclosure rates continue to climb.
FOR IMMEDIATE RELEASE
PRLog (Press Release) – Sep 06, 2010 – Koni Scavella, a Realtor of The Home Fetchers Team at Allison James Estates & Homes in San Diego, has earned the prestigious Harris Real Estate University Certified Real Estate Owned Specialist Designation (RSD), having completed extensive training in the techniques necessary to secure, negotiate and sell Bank Owned Properties (REOs). This REO training is invaluable during the current recession, especially in housing markets where foreclosure rates continue to climb.
A property becomes an REO if the original owner fails to pay their mortgage and the lending bank is forced to repossess it. The bank then reaches out to qualified REO designated brokers and agents to sell the home and recover their investment. Without access to experienced REO Listing agents, lending authorities must continue to hold onto the foreclosed property as an investment loss.
"The Harris Real Estate University RSD designation has been invaluable as I work with banks and lenders on complicated REO assignments. It is the perfect addition to my training and experience as a Short Sale Specialist in several states. In San Diego County, more than 1063 homes are in some stage of foreclosure. And it is happening with homes of every price range," said Scavella, "It is so rewarding to be able to help banks rehabilitate these homes, get them back on the market, and find eager homebuyers so we can improve the condition of our neighborhoods. My RSD training enables me to work with more lenders, move more properties and get some of these vacant homes sold!"
Tim and Julie Harris, founders of the Harris Real Estate University in Las Vegas, NV, said "Realtors such as Koni Scavella with the HREU RSD designation have valuable training in REO properties and can help banks find qualified buyers using our extensive techniques. Through our in-depth training and continuous education programs, these agents better understand market conditions that will help lenders sell and value their REO inventory." The RSD is the premier designation for Realtors who develop an expertise in Bank Owned properties.
"Our goal is to prepare our enrolled agents for the increasingly competitive REO market. It's becoming more difficult for uncertified agents to out-sell our graduates. Our comprehensive RSD Designation gives them everything they need to gain an edge over other agents in their communities," Harris said.
If you feel you are in need of more information about REO properties, or if you are a lender looking for a Certified Bank Owned Property Realtor in San Diego, call Koni Scavella, of The HomeFetchers Team for more information via the Home Buyer & Seller Hotline at 877-610-1717 or the REO Hotline for Asset Managers at 877-810-1717.
More information is available online at http://homefetchers.com
# # #
For home buyers, sellers and investors, The HomeFetchers Real Estate Team of Koni Scavella and Brian Grandon are dedicated to "bringing real estate excellence to you".
Th HomeFetchers Team brings over 17 years of real estate expertise to the San Diego Real Estate market. They each come well-versed in mortgage lending and banking, after owning retail mortgage companies and serving at the wholesale level for the mortgage industry leaders.
The team understands the intricacies of investors of wholesale investing, buy and hold, probates, short sale flips, REOs, and auction buying.
The HomeFetchers Team offers their VIP Service Guarantees to both home buyers and sellers.
Their education makes a difference…and includes:
* Certified BPO Specialists
* REO Specialist Designation
* Accredited Short Sale Designation
* Luxury Short Sale Specialist
* HAFA Short Sale Specialist
24-Hour Home Hotline: 877-610-1717

DRE#01880589 & 01878307